Hello fellow speculative fiction fans! You may have noticed some AU activity recently.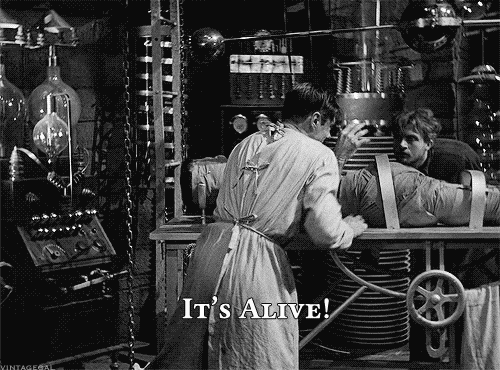 Yes, all the hopes raised this summer have come to fruition: AU is returning. That's the good news. The better news? You can join us! We're still looking for potential editors, particularly people comfortable with design and formatting. If you're interested, please email us.
Of course, you don't have to be an editor to be a part of AU. Whether we will publish this quarter or wait until next will be decided by the editing team shortly, but if you hope to contribute to or read the magazine in the future, please spread the word about us! Clawing oneself out from the grave isn't the easiest thing to do, but encouragement always helps.
On a final note, as much as cheesy, stock sunrise pictures capture my heart, any person wanting to help make new AU logos and cover art for the website and the FB page will be more than welcome–in fact, I'd go as far to say celebrated and adored. It can be any fantastical photo or picture your heart desires, as long as it includes AU (and, preferably but not necessarily, Straying From Reality). As above, if you're interested please email us.
Our email, as always, is strayingfromreality@gmail.com. Don't hesitate to contact us if you have any questions.
A very excited new AU-er,
Katie